"Little people" can! As in children. It's a great way for them to learn about and enjoy equines (horses) in a size that matches their own.

Shetlands can be ridden while being led by handler (known as lead line), western and english. They can be trail ridden and shown.
Here are some of our ponies doing lead line – both at home, at events and at horse shows. Ponies shown are WF Action Jackson (AJ), LP Painted Shado Act (Shado), LP Painted Apache (Apache), LP Painted StuffNpuf (Stuffy) and Little Jim's Bit of Silver (Bit).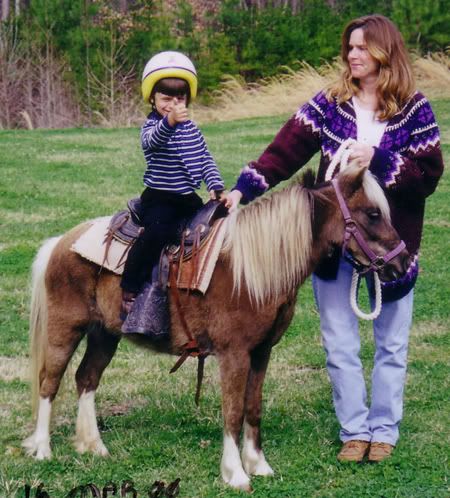 13 years after beginning with our daughters doing lead line riding, AJ is still doing lead line rides.
Lead lining with a Shetland allows a grandma to share a special moment with her granddaughter.